More Phuket Bloggers
If you search hard enough around the internet or dig deeper into Google, you may find that Jamie's Phuket is not the only blog about Phuket or written by someone in Phuket. I keep an eye on some other people's blogs looking for different angles on Phuket, something I have not seen or thought of blogging about. Everyone has a different point of view, though I'd say all the bloggers listed below have one thing in common - all are Phuket lovers!
Although
Jamie's Phuket
(that's this blog) is my main blog, I used to keep several others which were updated with varying degrees of diligence. The
Phuket Weather
site is kept updated now and then, reporting on weather and local news, normally with photos that show the weather. There are lots webcams and lots of links to other useful weather sites too. It sometimes gets more visitors than Jamie's Phuket! A lot of people search for weather information and the Phuket weather blog normally sits in the top 10 for a Google "Phuket Weather" search.
So, what about other people? These are some blogs I can recommend for Phuket information - and this is "blog" information rather than tour guide information (you know, always sunny, everyone smiles, Phuket is the pearl of Thailand yada yada). Blogs are becoming quite important to travel - you can get a locals point of view and check out other travelers reports too. Here are some recommended blogs. Some are updated more often than others.
•
Tim in Phuket
- Tim worked for a hotel and (like me) enjoys the local side of Phuket life. But he now lives in Bangkok!
•
Cathy and Gary
- They don't live here, but often visit Phuket. Their site has loads and loads of information.
•
Dawn in Phuket
- Dawn has lived here many years and also prefers the local side of life.
•
Pekka in Phuket
- Great to have a new point of view and some nice photos too!
•
Phuketastic
- German language Phuket blog by Sebastian
•
Lana in Phuket
- Lana is also married with 2 kids just like me!
•
Go Phuket
- Lana started this new site in 2018 ...
•
Paddling in Phuket
- Oyvind kayaked around Phuket, mostly less-explored areas. I like .. but not updated since 2012.
•
Alasdairs Blog
- Al is an old Phuket hand, lots of stories to tell... but not updated since 2013.
•
Glenn in Phuket
- Glenn hikes, plays guitar and sells thermal clothing online! I did a
hike
with him in 2009.
•
Jim in Phuket
- Jim wrote a lot from 2007 - 2009, then stopped blogging, but he is still in Phuket!
If you have a blog about Phuket or know a good one, please let me know!
Listed in the Top 20 Thailand Travel Blogs ...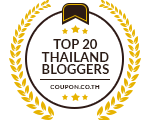 Also listed on this Top 40 Thailand Travel Blog List ...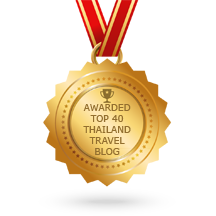 ---
You have been reading : More Phuket Bloggers
Looking For More? Search Jamie's Phuket Blog ...
Search Here For Your Phuket Hotel ...