Scuba Diving in Phuket
Scuba diving
is why I came to Phuket 7 years ago, hoping to get some instructor work, see the best dive sites of the area, and then move on. I had this idea to work my way round SE Asia, only I never left Thailand (at least, not for long). My very first dives here were local day dives from Phuket (
read more here
), but what I really wanted was to be on a liveaboard to the
Similan Islands
. Best diving in Thailand and the best way to do it. Well, more about that later. This section is about the great variety local dive sites around Phuket. If you want to go scuba diving in Phuket, Phi Phi or the Similan Islands, talk to
Sunrise Divers
based in
Karon Beach
.
•
Sunrise Divers on Google Maps
Phuket Scuba Diving - Dive Sites
Koh Racha Yai
Nice and easy diving, with the east coast being the best; visibility normally around 20 - 25m, lots of coral, loads of small fish, minimal currents. Ideal for everyone who wants a relaxing couple of dives. There are boats going here every day and it's home to
The Racha
resort. Most commonly used for students doing beginners courses, but you can get some nice dives here if you dive a little deeper. The max depth is really only about 24m unless you like sand. I have dived to about 33m here. All the usual reef fish are here, with regular octopus, lionfish, scorpionfish, cuttlefish, blue spotted stingrays, puffers, butterflyfish...the list goes on. Not the most exciting scuba diving in Phuket but always what I would class a "nice" dive.
Shark Point
From the name you may get the impression the site is crawling with sharks - not really, though leopard sharks are commonly seen, especially in the low season. Shark Point is a beautiful place to dive; colourful soft corals, fan corals, oodles of marine life and it remains the only place ever where I saw a dolphin during a dive. The dive site consists of several pinnacles. The largest breaks the surface, the second is at 5m, then the rest are smaller. You need decent navigation or experience with the site to get between the pinnacles. Visibility varies from 8 - 25m, currents can be fair to middling.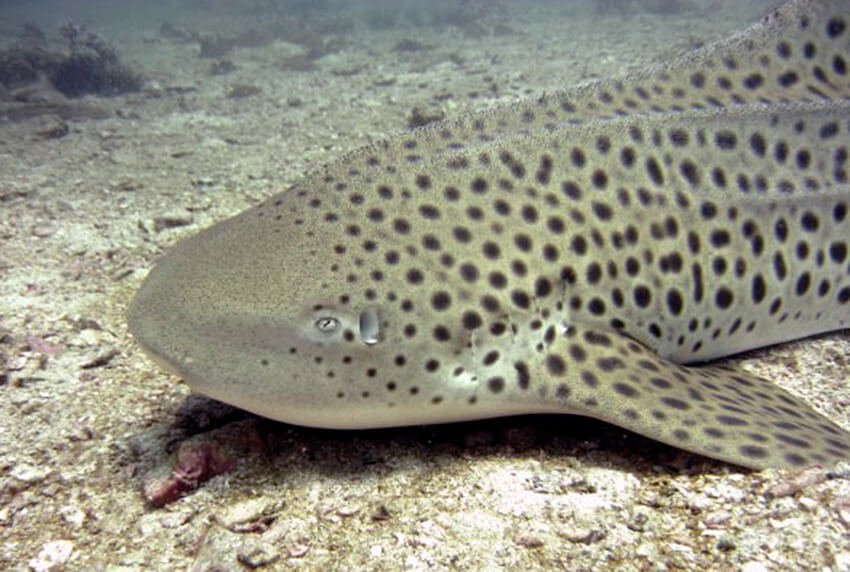 Anemone Reef
Near Shark Point you have Anemone Reef, which was hit by the King Cruiser in 1997. This site is one pinnacle, all under water, starting at about 5m. The top few meters are carpeted with anemones, and all over the site is soft coral. Some people prefer it to Shark Point. To me they are pretty similar. Both have a max depth of about 24m, so they're not really deep. Worth going slowly around these sites. Soft corals can hide all manner of critters such as ghost pipefish, frogfish and seahorses.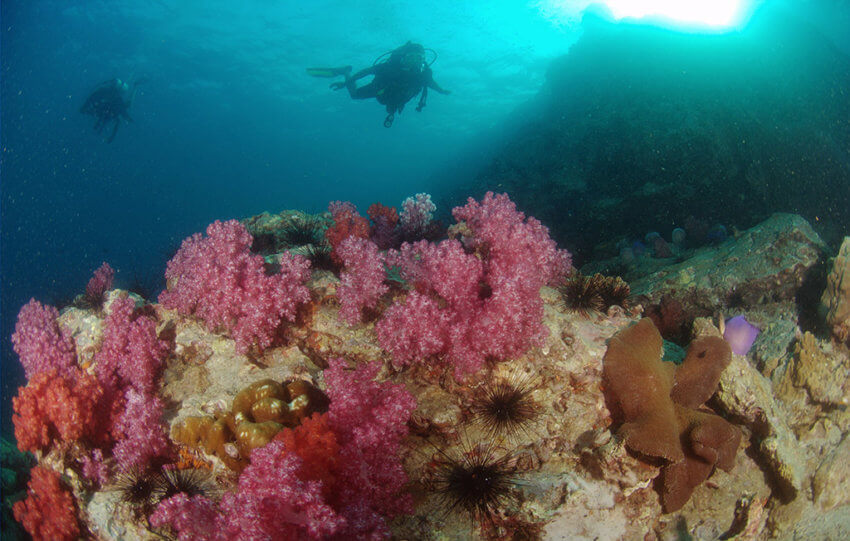 King Cruiser Wreck
Sank in 1997, depth is from 15 - 32m, currents can be strong. Not a beginners dive, and conditions are highly variable. Visibility can be 5m, can be 20m. If you get a good day, its a great dive. Wreck is covered in marine life. Lots of lionfish and scorpionfish (don't put your hands down!), schools of snapper hanging around. The wreck has been slowly deteriorating since it sank. Now not possible to penetrate the car deck, but it's the only wreck nearby (unless you are Trimix trained), and there are boats here every day, doing trips combined with 1 or 2 of the other sites.
Koh Doc Mai
This is a real "love it or hate it" kind of site. You dive along a wall with depths down to 28m in places, and to get the most of the site, especially when vis is low, you need to keep your nose to the wall. All kinds of things to see from seahorses to little moray eels to cleaner shrimps and nudibranchs. When viz is good it IS truly spectacular. There are a couple of small caverns at the base of the wall too. I saw mating leopard sharks here one time, which was great. It's almost always the final dive of the day on the way back to Phuket from the wreck. You can see this island anytime you take a ferry from Phuket to Phi Phi - a small limestone island rising straight up from the sea.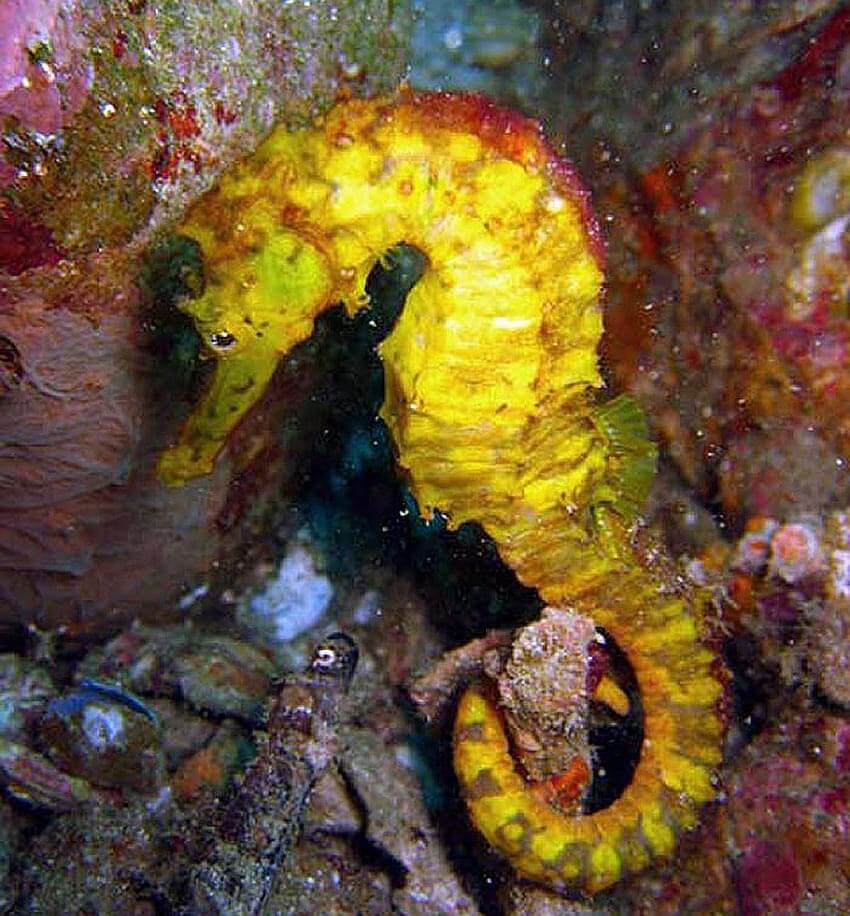 Koh Racha Noi
South of Racha Yai and in deeper water, is Racha Noi. Every time I dive here I see something interesting. Maybe an eagle ray, maybe a manta, maybe turtle, maybe big barracudas. The deep water and currents attract bigger fish here and there's not much pretty reef. Currents can be odd - up, down, round and round. Again, like the wreck, not ideal for beginners especially at the South Point, where you try to descend to 30m on top of a deep pinnacle. There are easier sites, so some new divers go here on occasion. It's not the most popular site, probably because its not ideal for all divers, and its quite a long haul in the normal chugga slow day trip boats that are used for Phuket scuba diving, but certainly worth the effort.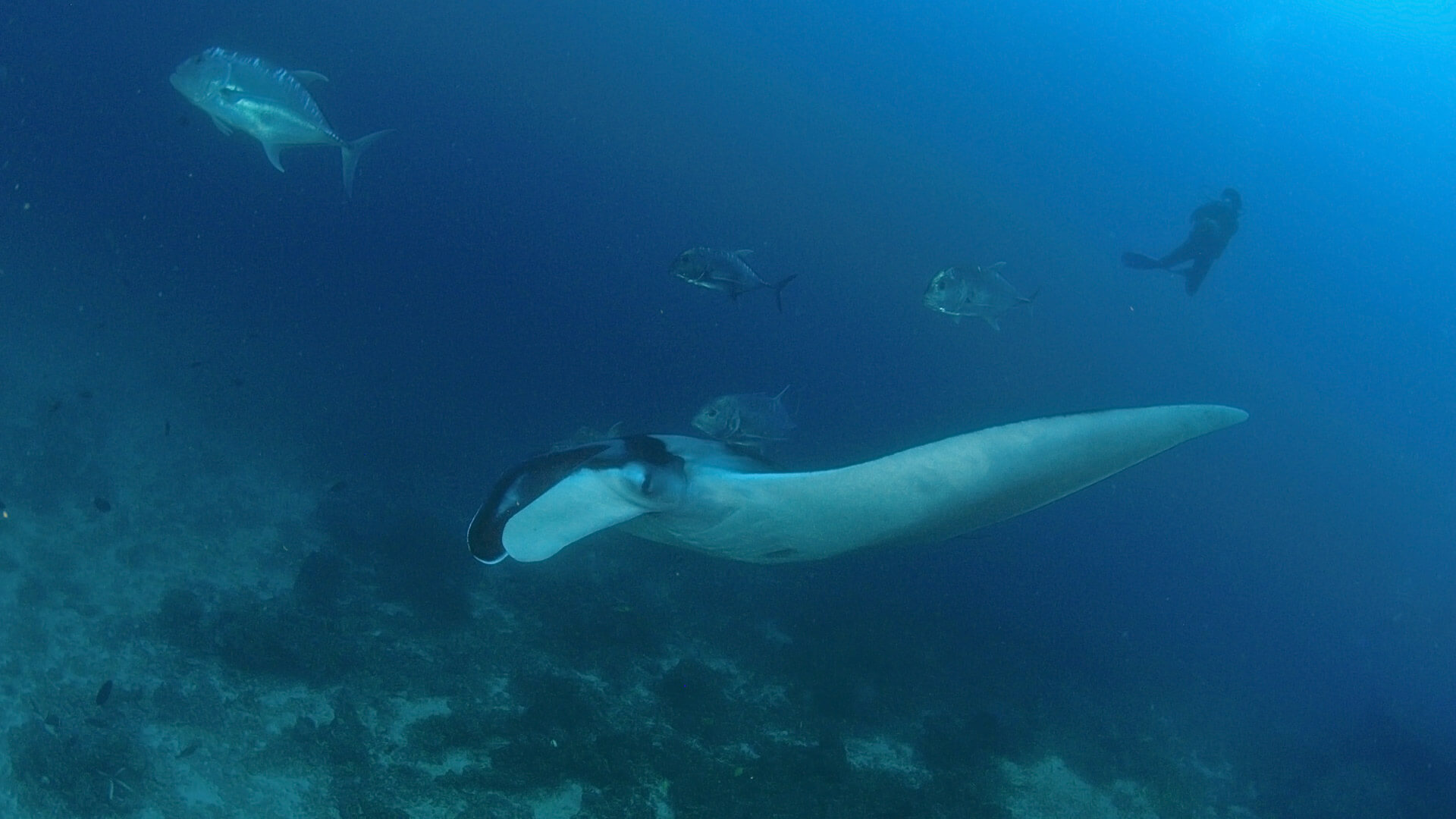 That'll do for now. Phi Phi is also within reach of a day trip for diving, and with some new fast boats coming into the dive industry in the last few years, there are more day trips to Hin Daeng and Hin Muang too. In the high season there are daily trips to the
Similans
- the boats depart from Khao Lak with early morning pick ups in Phuket.
There's a lot of scuba diving variety available from Phuket. You can easily do a weeks diving without repeating dive sites. It was good enough to keep me here for life!
Phuket Scuba Diving Links
•
Thailand Liveaboards
•
Day Trip Diving from Phuket
•
PADI Dive Courses
•
Phuket Dive Sites
---
You have been reading : Scuba Diving in Phuket
Looking For More? Search Jamie's Phuket Blog ...
Search Here For Your Phuket Hotel ...